Iowa Heat Pump

Installation & Repairs

If you're thinking about installing or repairing a heat pump in Des Moines, Lenz Heating & Cooling is the team to trust.
How the Inflation Reduction Act Will Affect Des Moines
The Inflation Reduction Act of 2022 is aiming to alleviate inflation by lowering the prices of different prescription drugs, reducing the overall deficit and putting a stop to global warming. The IRA is investing over $365 billion to ensure clean energy sources are provided and used, as well as technologies to improve energy efficiency. Part of this act includes offering homeowners rebates and tax incentives to those who purchased heat pumps. Why heat pumps you may ask? Heat pumps provide several benefits over the traditional heating equipment and will allow people to move away from burning different fossil fuels that are toxic to the environment.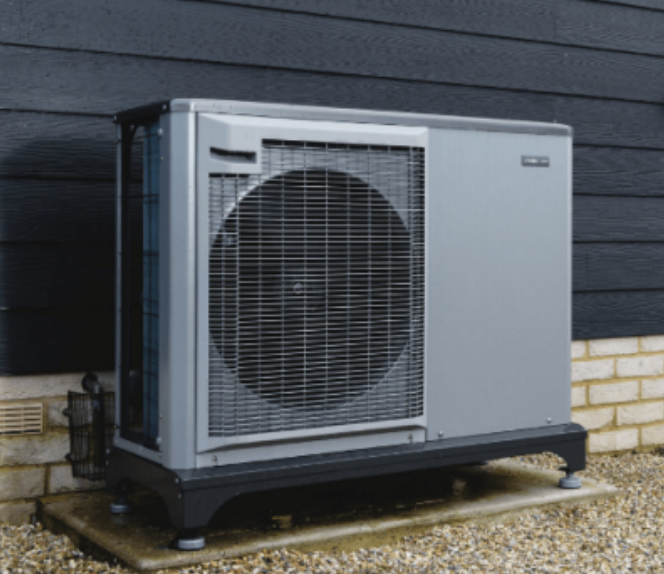 Benefits of Heat Pumps for Des Moines Residents
Lower utility bills
Better air quality
Cost savings
Improved safety
Uses five times less energy than an air conditioner
There is a long and ongoing list of benefits that heat pumps can provide to your household and the environment. We want to help provide and install heat pumps to improve the overall safety and well-being of our planet and you.
When you're ready to install the heat pump in your Des Moines home, Lenz Heating & Cooling is the team to call. The best interests of our customers are always kept in mind, and we pride ourselves in exceptional customer service. We'll make sure that everything is working perfectly when we're done with the installation process!
Heat Pump Installation
Here at Lenz Heating and Cooling, we are committed to providing our customers with top-quality appliances. That's why we only use Amana® Heat Pumps for our installations. Amana has a long history of excellence, having been a trusted brand in Iowa since 1934. When it comes to your home, we believe in using only the best brands available, and Amana fits that criteria perfectly

Heat Pump Repairs in Des Moines, Iowa
Even with the best maintenance and care, your heat pump may occasionally need professional attention from one of our technicians at Lenz Heating & Cooling. As with other appliances in your home, it is important to take action the moment you notice a problem, to prevent further damage and save on costly repairs. Keep an eye out for these signs that your heat pump might need a repair:
Only heating works

Only cooling works

Abnormal sounds or smells

Constant on/off cycling 

Ice accumulation on the appliance

A sudden rise in your electric bill

Leaks or excessive moisture
If you experience any of these warning signs, your heat pump may be in need of a repair and should be serviced by a qualified technician. Give us a call today to make sure your heating and cooling are functioning properly and providing you with the services you need!

Quality, Affordable HVAC Services
Our "To the Penny" Pricing guarantee is just that—you'll never pay a penny more than our original quote for your HVAC repair or installation. Lenz Heating & Cooling is more interested in fostering long-term customer relationships than making money, which is why we provide free estimates for every service request and never bill you for trip charges, diagnostic fees, or overtime fees.

Affordable, 24-hour Emergency Service
Has your air conditioner ever stopped working during the hottest day of the year? Give us a call day or night—even on weekends and holidays—and we'll take care of your air conditioner and furnace. Your HVAC system determines the comfort and safety of your home; therefore, you shouldn't be nickel and dimed to meet basic needs. We believe in affordable heating and cooling services to maintain your family's health and peace of mind. You'll never be charged extra for service calls outside of regular business hours or overtime fees.

Superior Customer Service
Our customers are our number-one priority. Because we want to ensure the highest level of comfort, health, and safety in your home,
we offer a free second opinion on equipment replacements or repairs
that you've already had a different heating and cooling company look at. Each of our technicians adheres to our philosophy of honesty and integrity. You can trust you'll receive the best HVAC service with no pressure and no obligation.
Whether you live in Des Moines, Urbandale, West Des Moines, Winterset or the surrounding areas, the HVAC professionals at Lenz Heating & Cooling are here for all of your furnace repairs, installations, or maintenance services. Request your free quote today!