Air Conditioning

Repair

For a highly trusted AC repair provider in Des Moines, IA, look no further than Lenz Heating & Cooling.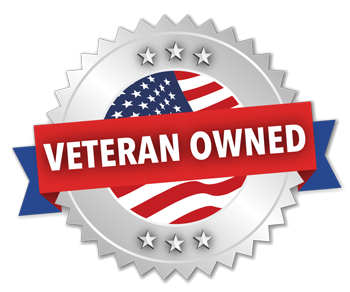 AC Repair Company Serving the Des Moines Area
Our experienced technicians have more than 100 years of experience among them. As a Veteran-owned and family-operated company, we exceed our client's expectations with personalized care from start to finish. If you need air conditioning service, Lenz is the right team for the job.
How do I know my air conditioner needs to be serviced?
There are several signs that will alert you to a malfunctioning air conditioner. Your unit may be blowing out warm air on one of the hottest days of the summer or it may just take longer than usual to cool your home. You might hear unusually loud hissing, banging, or screeching noises. You may notice a strange odor, a puddle of water under your furnace, or maybe even a chunk of ice covering the lineset. Whatever the situation, give us a call to schedule a free comprehensive diagnostic.
We repair all major brands of central air conditioners. We'll quote you a fair "to the penny" price, and once you approve it, our team will get to work.
Air Conditioner Repairs We Handle Include:
Thermostat repairs
Coil replacements
Part replacements
Leak search and repairs
Refrigerant charging
Why Choose Lenz Heating & Cooling for HVAC Services?
Des Moines residents should know that our AC service technicians are experienced, friendly, and trustworthy. Each underwent an extensive background check before being hired. They'll treat your home with respect, leaving it as clean as they found it.
Our AC repairs are second to none, and you'll be able to enjoy your repaired unit in no time if we're on the job. We know that cooling repairs don't always happen at the most opportune times, which is why we're available 24/7 for emergency AC repair situations.
Lenz Heating & Cooling provides air conditioning services, maintenance, and installations throughout Des Moines and the surrounding areas. We repair and replace heating systems, too. For more information, contact us today.

Quality, Affordable HVAC Services
Our "To the Penny" Pricing guarantee is just that—you'll never pay a penny more than our original quote for your HVAC repair or installation. Lenz Heating & Cooling is more interested in fostering long-term customer relationships than making money, which is why we provide free estimates for every service request and never bill you for trip charges, diagnostic fees, or overtime fees.

Affordable, 24-hour Emergency Service
Has your air conditioner ever stopped working during the hottest day of the year? Give us a call day or night—even on weekends and holidays—and we'll take care of your air conditioner and furnace. Your HVAC system determines the comfort and safety of your home; therefore, you shouldn't be nickel and dimed to meet basic needs. We believe in affordable heating and cooling services to maintain your family's health and peace of mind. You'll never be charged extra for service calls outside of regular business hours or overtime fees.

Superior Customer Service
Our customers are our number-one priority. Because we want to ensure the highest level of comfort, health, and safety in your home,
we offer a free second opinion on equipment replacements or repairs
that you've already had a different heating and cooling company look at. Each of our technicians adheres to our philosophy of honesty and integrity. You can trust you'll receive the best HVAC service with no pressure and no obligation. Whether you live in Des Moines, Urbandale, West Des Moines, Winterset or the surrounding areas, the HVAC professionals at Lenz Heating & Cooling are here for all of your furnace repairs, installations, or maintenance services.
Request your free quote today!