Air Conditioning

Installation and Replacement

When you need an air conditioner installed in the Des Moines area, Lenz Heating & Cooling is the team to trust.
Experienced Air Conditioning Professionals
Iowa summers can be sweltering hot, so we'll make sure that your home can stay at a cool and comfortable temperature all season long with regular checkups and emergency visits for your A/C unit. With more than 100 years of combined experience, Lenz Heating & Cooling can get every air conditioning replacement in the Des Moines metro area installed the right way.
A/C Unit Replacement
Replacing an A/C unit is often a costly investment. Because of this, it may be tempting to put off a much-needed replacement with various "band aid" repairs. We always encourage air conditioning repairs, but there comes a time when replacing the A/C unit makes more financial sense. We offer a variety of financing options for air conditioner installation to provide a more affordable and convenient option for payment.
When deciding whether you should repair or replace your A/C system, keep in mind that most repairs don't come with the same guarantee that a new air conditioing unit will. Therefore, you may spend a large sum of money for a fix that only solves the issue for a few months.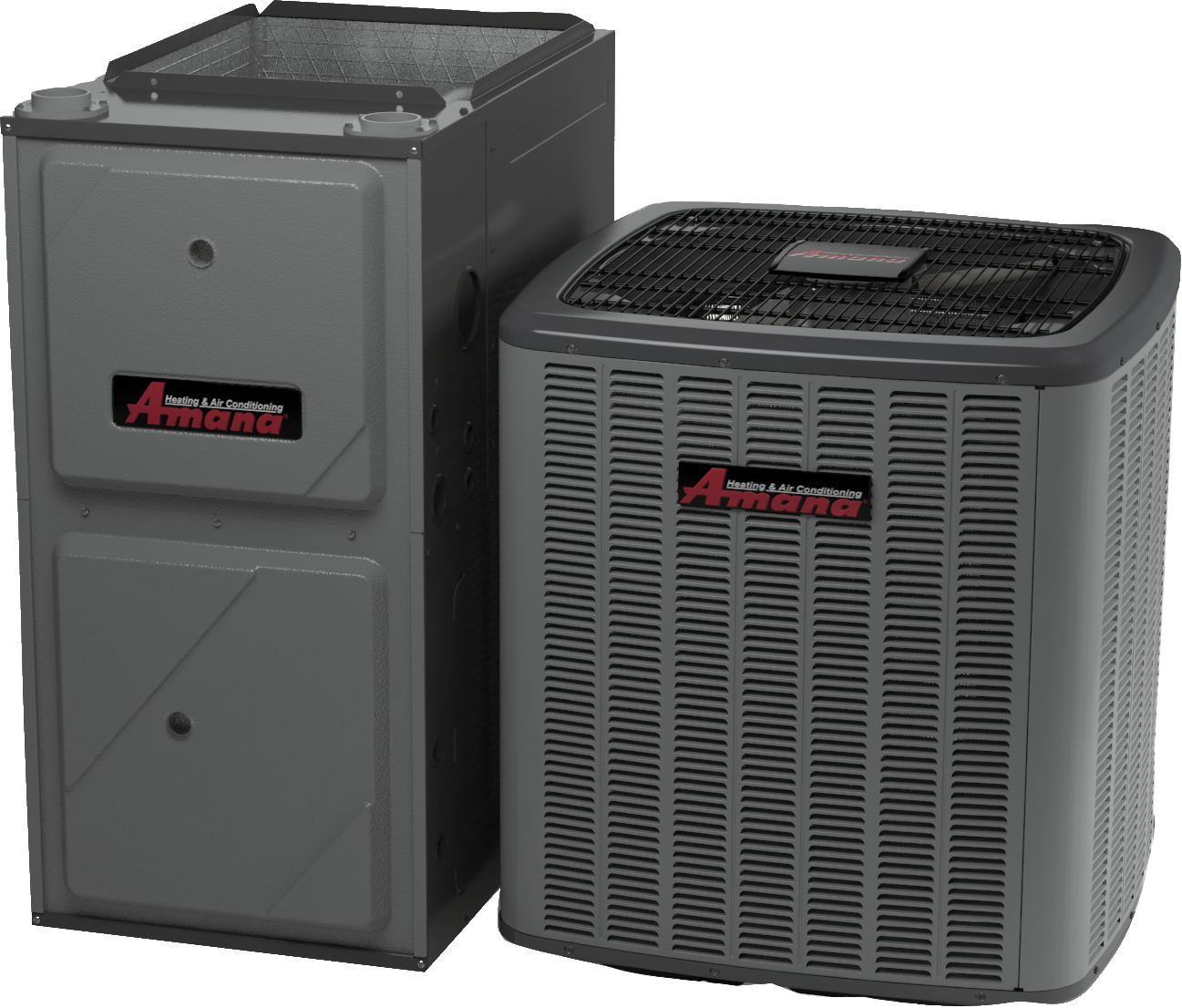 Amana Air Conditioning Specialists
Our Veteran-owned and family-operated company has been a proud Amana Advantage Specialist since 2014. Although we repair all brand heating and cooling units, we only install Amana products. The Amana brand central air conditioners come equipped with a 10-year parts warranty and a lifetime compressor warranty.
We'll handle all the details of your air conditioner installation in a highly professional and efficient manner. Since the best interests of our customers are always kept in mind, we never cut any corners with our workmanship. Precautions will be taken to protect your property while we remove your old A/C cooling system. All waste will be taken from your property for proper disposal. Our customers are shown how to run and care for their new cooling system before we consider our work done. We want you to have complete confidence in your air conditioing unit.

Quality, Affordable HVAC Services
Our "To the Penny" Pricing guarantee is just that—you'll never pay a penny more than our original quote for your A/C repair or installation. Lenz Heating & Cooling is more interested in fostering long-term customer relationships than making money, which is why we provide free estimates for every air conditioning service request, and we will never bill you for trip charges, A/C diagnostic fees, or overtime fees.

Affordable, 24-hour Emergency Service
Has your air conditioner ever stopped working during the hottest day of the year? Give us a call day or night—even on weekends and holidays—and we'll take care of your A/C unit. Your HVAC system determines the comfort and safety of your home; therefore, you shouldn't be nickel and dimed to meet basic needs. We believe in affordable heating and cooling services to maintain your family's health and peace of mind. You'll never be charged extra for service calls outside of regular business hours or overtime fees.

Superior Customer Service
Our customers are our number-one priority. Because we want to ensure the highest level of comfort, health, and safety in your home, we offer a free second opinion on air conditioner replacements or repairs that you've already had a different heating and cooling company look at. Each of our technicians adheres to our philosophy of honesty and integrity. You can trust you'll receive the best HVAC service with no pressure and no obligation.
Whether you live in Des Moines, Urbandale, West Des Moines, Winterset, or the surrounding areas, the HVAC professionals at Lenz Heating & Cooling are here for all of your A/C repairs, A/C installations, or A/C maintenance services. Request your free quote today!