Best Heating

& Cooling in Des Moines

As a family-owned and locally operated HVAC contractor, we are happy to serve residential heating and cooling needs in Des Moines, West Des Moines, Urbandale, Winterset, and the surrounding areas. Our 

services

 include but are not limited to air conditioner repair, installation, maintenance, and tune-ups. We also provide the same services for your furnace.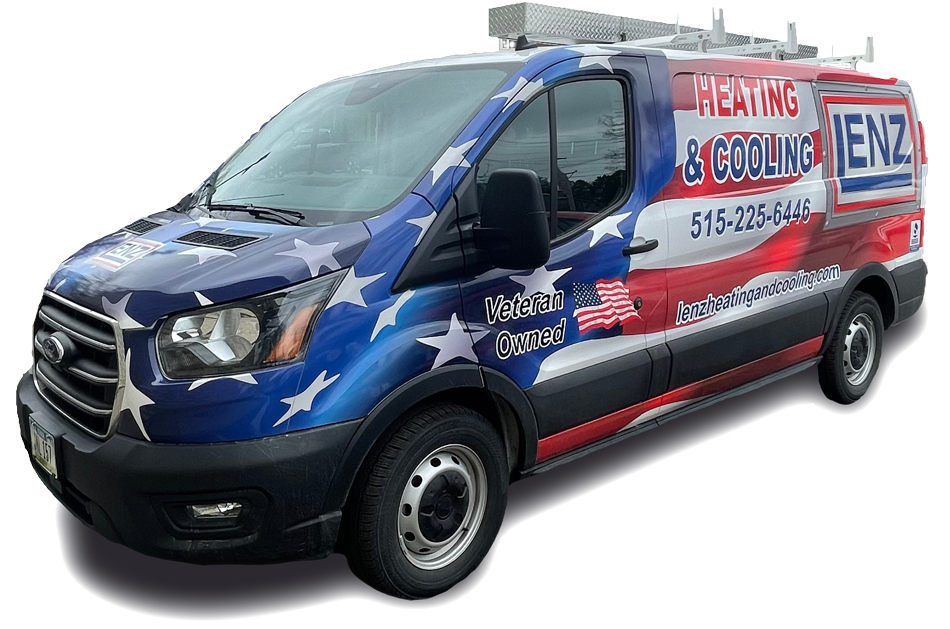 Whenever you have a problem with your air conditioner, call the certified technicians at Lenz Heating & Cooling. We make it our mission to provide you first and foremost with the best customer experience possible, which is why we try our best to provide same-day service whenever we can. You can call us 24/7 for emergency furnace repairs. When you call Lenz, you can expect a professional technician to arrive with a fully stocked vehicle, and our team takes great care to leave your yard and property clean. With no trip charges, diagnostic fees, or overtime fees, you can have peace of mind knowing that your safety and satisfaction are our number-one priority. When you choose Lenz as your HVAC service provider, you'll receive the best-quality repair, installation, and maintenance services at an affordable price.
Residential HVAC Des Moines
Your HVAC system is one of the most important appliances in your home, and there are things you can do as a homeowner to protect your investment and avoid costly heating and cooling repairs.
Replace the Air Filter Regularly
A clogged air filter can lead to restricted airflow, hindering your furnace from functioning properly. Depending on where you live in Des Moines, how many pets you own, or if you suffer from allergies you may need to replace the filter more frequently, but a good rule of thumb to follow is to 
replace the filter
 every 90 days.
Get the Right Type of Air Filter
Types of air filters largely depend on personal preference. You can get a washable filter, an energy-efficient filter, or a HEPA filter for most units. If you need help deciding what 
type of filter
 to get for your home's furnace, give us a call and we'd be happy to help!
Schedule Regular Air Conditioner Tune-Ups
You really should schedule a tune-up twice a year: once in the fall for your furnace and once in the spring for your air conditioner. These tune-ups ensure your HVAC system is working properly. Oftentimes, our technicians can spot and address minor issues before they turn into costly repairs during these service calls. If you haven't already, schedule your tune-up today!
Install a Programmable Thermostat
Programmable thermostats
 are set at energy-saving points for long periods of time (such as during the workday when no one is at home) but still have an override feature so you can make areas of your home warmer or cooler. A programmable thermostat will pay for itself by saving you money on your heating and cooling costs without sacrificing comfort. Ask the Des Moines HVAC contractors at Lenz about installing a programmable thermostat for your home today!